Nissan Patrol GU ZD30CR Bosch Pressure Relief Valve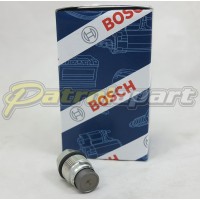 Part Number: FPR-133
Brand: BOSCH
Bosch Pressure Relief Valve Sensor
Suit GU Patrols with ZD30 Common Rail Motors
This valve is located in the end of the Common Rail and is a Quality Bosch Part.
This valves are known to open up early causing a low fuel pressure reading, once they start to open up incorrectly, they only get worse, so the only answer is replacing it.



User Reviews
---
Please
Login
to add your review.