Genuine Nissan Patrol GQ Spare Alloy Wheel Nuts Small Thread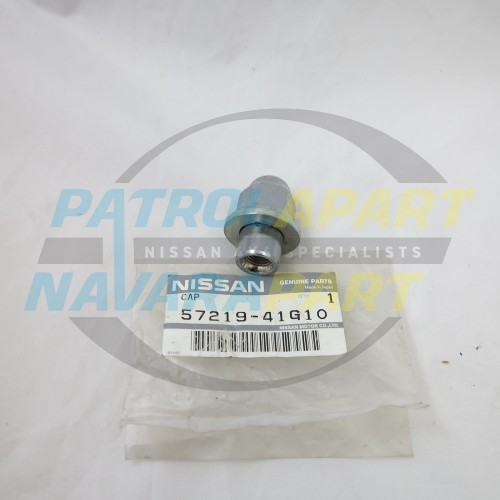 Part Number: 5721941G10
Brand: NISSAN
Genuine Nissan Alloy Wheel Nut
Suit GQ Tri Spoke Alloy Rims
This nut suits the spare wheel only, it is a smaller thread compared to the rest of the wheel nuts.
These wheel nuts don't have a champfer like a conventional wheel nut.
Sold Individually.
We also sell the chrome wheel nuts to suit the wheels on the vehicle too.
User Reviews
---
Please
Login
to add your review.