Dyna Fuels Radiator Flush Ultimate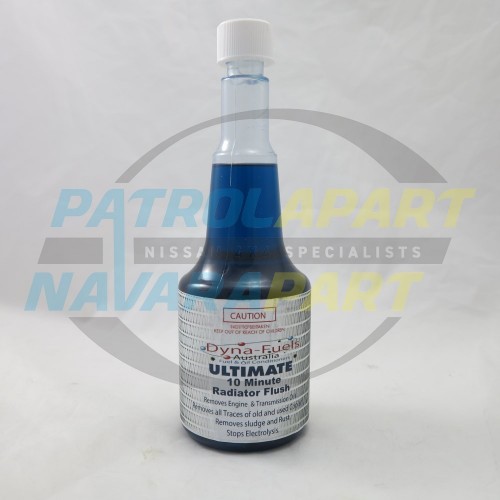 ULTIMATE 10 MINUTE RADIATOR FLUSH


For Use in all types of Radiators.

This product is formulated to dissolve Engine and Transmission Oils, Remove all traces of old and used coolant, removes sludge and rust and stops Electrolysis.

Comes in a 300ml bottle enough to do a radiator.

Drain your radiator completely, and then half fill with clean water, add the entire contents of this bottle and then continue to fill up the radiator until it is full. bring the car upto temperature by letting it ideal for 10 minutes so they thermostat has enough time to open up. After this, let the car cool down a little before draining the radiator and then refil with coolant.

This product is locally made in Keysborough Victoria.
Check out their other range of products.
User Reviews
---
Please
Login
to add your review.