How to Replace a CV Axle on a 4x4 with 4WDTV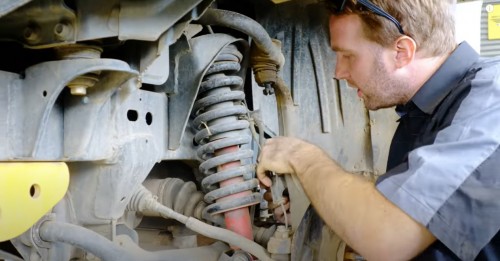 Famous last words here were 'let's just give it one more crack!'
If you have taken your vehicle for a good drive and heard a CRACK and are now dealing with a clicking noise, or you've lost drive to one of your front wheels, there's a high chance you've done a CV or axle. These are super common, particularly in an IFS 4x4 as the CV's are shorter and not as strong. Luckily we stock lots of CV options for many Nissan vehicles, and we had one on hand during a recent trip with Life Off Road from 4WDTV at the Springs 4x4 Park in Queensland to fix our company Navara!
Below is a list of the parts we stock on our website to help get you out of the mud! But first make sure you check out the video below on YouTube:
CV Joint to suit Nissan Navara NP300 D23 Series 1-4:
CV Joint to suit Nissan Navara NP300 D23 Series 5:
With thanks to Simon and the team at 4WDTV we hope this video was helpful, you never know when you might need to do this job! For more information on CV and axle repairs for your Nissan our sales team are always ready for a chat. You can get in touch with us at sales@patrolapart.com.au or 03 9735 9099 we're open Monday to Friday 8am-5pm. Thanks for the support as always!
Did you miss the episode where the CV left the chat? Check it out on YouTube below!