Nissan Patrol GQ Y60 Ute Cab Rear Window Rubber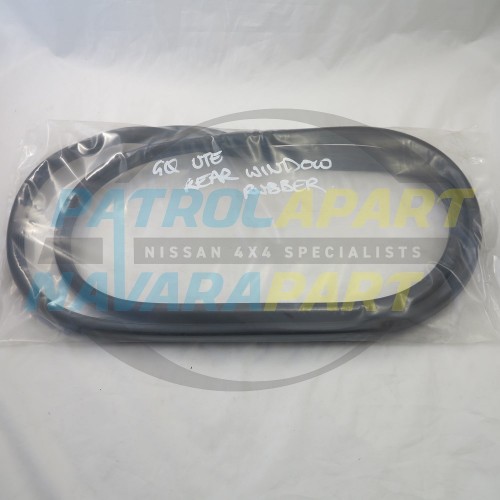 Part Number: OZ-G309-Ute
Brand: OZ AUTO MOULDS
Nissan Patrol Ute Rear Window Rubber
Suit All GQ Nissan Patrol and Ford Maverick ute's
These are a replacement rubber to replace your existing rear window rubber.
Over time the rubber can become hard and start to crack / shrink, especially when the vehicle is always parked in the sun for long periods at a time.
These are sold without glass and is rubber only.

These are a non genuine rubber, so they will appear different to the factory one, but still work the same.
User Reviews
---
Please
Login
to add your review.