MSA Wine Tubes good for Engel & Waeco Fridge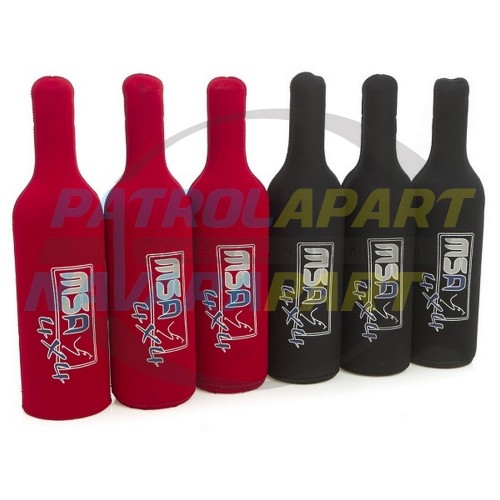 Part Number: M-WTS
Brand: MSA
MSA 4x4 Wine Bottle Tubes

Set of 6 x 2mm neoprene protection tubes. Protect your fridge & contents from smashed bottles and loose lids. Covers the top and bottom of your wine bottle for maximum protection.
Two colours for easy identification of your wine.
Supplied with a canvas storage bag that attaches to the handle of your fridge.
Please note:
This is for the Wine Tubes ONLY

User Reviews
---
Please
Login
to add your review.