We're BACK on Life Off Road with 4WDTV on Channel 7Mate!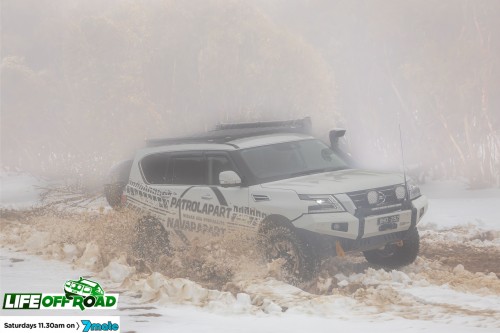 This time we're headed to the snow in the Victorian High Country!
Being the end of the snow season there was a high chance we wouldn't find snow, but the crew headed up Mt Skene in the VHC and managed to find a great day of snow driving just waiting for them. Everyone was thankful they had the right recovery gear on hand because in typical Victorian weather, the summit was an absolute challenge!
Our Y62 absolutely sends it to get through the thick snow, it's definitely worth a watch and there's plenty more to come on Saturdays at 11:30am on Channel 7Mate. Make sure you check out this week's episode on YouTube below!