Dyna Fuels Ultimate Diesel Fuel Performance Additive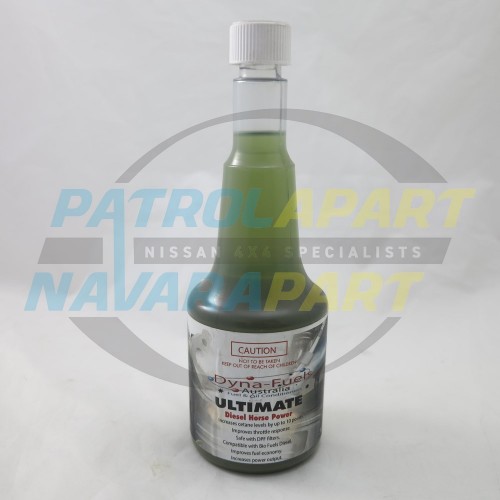 $31.50 $30.00
Out of Stock
ULTIMATE DIESEL HORSE POWER


For use in all types of diesel engines.

This product:
Increases cetane levels by up to 10 points
Improves throttle response
Safe it DPF filters
Compatible with Bio Diesel Fuel
Improves Fuel Economy
Increases Power Output.

It comes in a 300ml bottle which is designed to be added to 90L of fuel when filling up. Best repeated every 3rd fill to keep your engine at maximum power output and performance.

This product is locally made in Keysborough Victoria.
Check out their other range of products.
User Reviews
---
Please
Login
to add your review.